Option de don
Women for Afghan Women: Help Keep Afghan Women Safe
Ensuring the safety and uplifting the voices of Afghan women in Afghanistan and in the United States
À propos de cette Option de don
Women for Afghan Women (WAW) is the largest women's rights organization in Afghanistan and the only culturally competent organization serving Afghans (and other immigrants) in the NY area. We rescue and defend women who are survivors of violence, including helping them escape the Taliban. We also conduct culture change work to gain and advance women's rights in all levels of society.
We have now improved the lives of 1.6 million women, children, and families through our programs in Afghanistan and our NY Community Center. WAW has 32 centers and programs that reach all 34 provinces in Afghanistan. Our NY Community Center not only provides direct services and programs to Afghans and immigrants in NY but also remote comprehensive services to Afghans all across the United States.
We are a proud partner of Gucci's CHIME FOR CHANGE campaign in support of Afghan women's rights.
Currently, we have staff and teams on the ground in Kabul and other cities who are working hard to provide direct support and assistance to our clients—what we call the women and children who are under our care—and other staff.
We are using all of our available resources to ensure that our clients and staff, both in Afghanistan and in the United States, have what they need to survive this crisis and remain safe.
Your donations will support our critical, 24/7 efforts—allowing WAW to provide emergency services, resettlement support, as well continue essential programs that contribute to the safety and security of Afghan women, children, families, and WAW staff.
Just as we have done for the past 20 years, Women for Afghan Women, along with all of our partners and supporters, will continue to uplift the voices and rights of Afghan women globally so they remain #AfghanWomenStrong.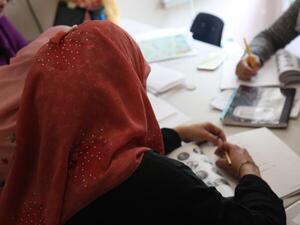 Comment fonctionnent les dons
Cliquez sur le bouton « Faire un don maintenant », puis décidez du montant de votre don. Vous serez alors dirigé vers le traitement de paiement de votre choix. Une fois votre don traité, il sera envoyé à l'organisme caritatif de votre choix.
Besoin d'aide ?