For many girls the critical adolescent years are shaped by harmful experiences that are oftentimes irreversible and irreparable. As women they are often further subjected to violence, poverty and severe health problems as a result. AGLDF supports and publicizes strategically selected legal cases, diversified to represent the most common and compelling human rights abuses of adolescent girls. Current cases involve sex tourism, child marriage, incest, female genital mutilation and rape.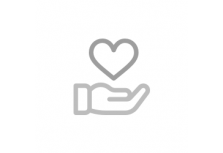 Jak działają darowizny
Kliknij przycisk Przekaż darowiznę, a następnie wybierz kwotę darowizny. Nastąpi przekierowanie do wybranego procesora płatności. Po przetworzeniu darowizny zostanie ona przekazana wybranej instytucji charytatywnej.
Potrzebujesz pomocy?